If you are New York National Guard technician or military personnel, applicant for technician or military employment, and feel you are being discriminated against, please contact the State Equal Employment Manager (SEEM) office for assistance.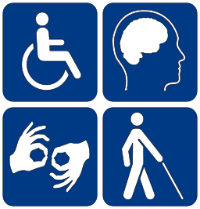 Special Observance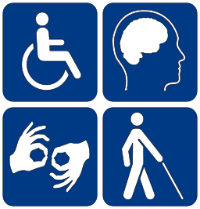 National Disability Employment Awareness Month
"America's Workforce: Empowering All"
(1 - 31 October 2018)
Reflecting a commitment to a robust and competitive American labor force, the 2018 National Disability Employment Awareness Month (NDEAM) theme is "America's Workforce: Empowering All." Observed each October, NDEAM celebrates the contributions of workers with disabilities and educates about the value of a workforce inclusive of their skills and talents.
Did you know?
· In 1990 the DoD established the Computer/Electronic Accommodations Program (CAP) to provide assistive technology and reasonable accommodations for individuals with disabilities
· Reasonable Accommodation is defined as any modification or adjustment to a job or the work environment that will enable a qualified applicant or employee with a disability to participate in the application process or to perform essential job functions
· In 1995 the U.S. Department of Labor and Defense established the Workforce Recruitment Program (WRP) for College Students with Disabilities
· WRP is a Federal-wide recruitment and referral program. The program is designed to provide opportunities to emerging professionals with disabilities for both temporary and permanent positions nationally and internationally.
· The New York National Guard has participated in the WRP program for the past five years. We have hired six college students with disabilities in the Equal Opportunity and Federal Human Resource Office at the Department of Military and Naval Affairs in Latham, NY. If you would like more information about this program and would like to hire a WRP candidate contact Ms. Donna Torres, (518) 786-4621, donna.m.torres.mil@mail.mil or go to https://wrp.gov/.
References: http://www.dol.gov/
DEOCS Training Slides
NY National Guard Complaint Activity:
New York is proud to post the record of its compliance with the "Notification and Federal Employment Anti-Discrimination and Retaliation Act" (No FEAR Act):